We know how to alter your fashion boots
At Cesar's Shoe Repair, we have some of the very few craftsmen around who understand how to alter a fashion boot.  Most shops are not trained for this painstaking task and cannot dedicate the time to do it properly.  At Cesar's, customizing boots is one of our specialities: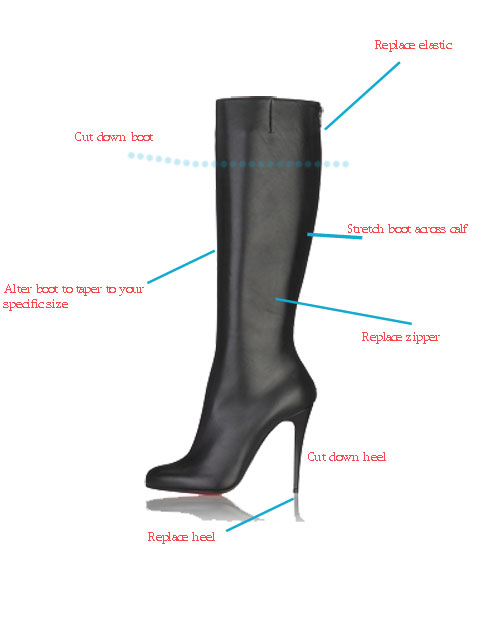 Our Services:
Cut down boot
Stretch boot across the calf
Replace elastic across the top of the boot
Alter boot to taper to your specific size
Extend boot to wrap around your leg
Replaces zipper
Replace heels
Cut heels
Please call us at ?XML:NAMESPACE PREFIX = SKYPE /--> 212-961-6119  to make an appointment for a fitting.  You will not be disappointed!