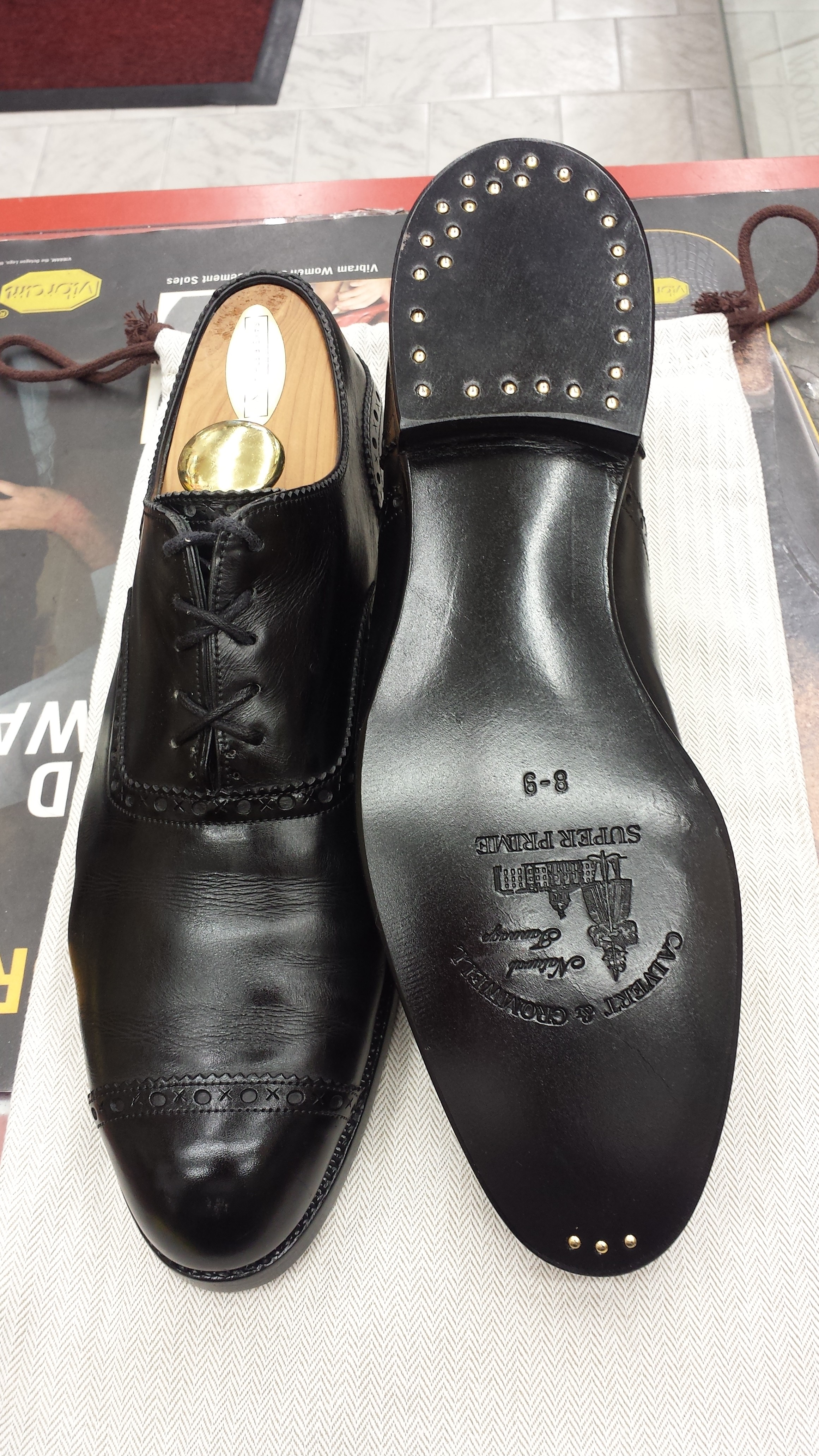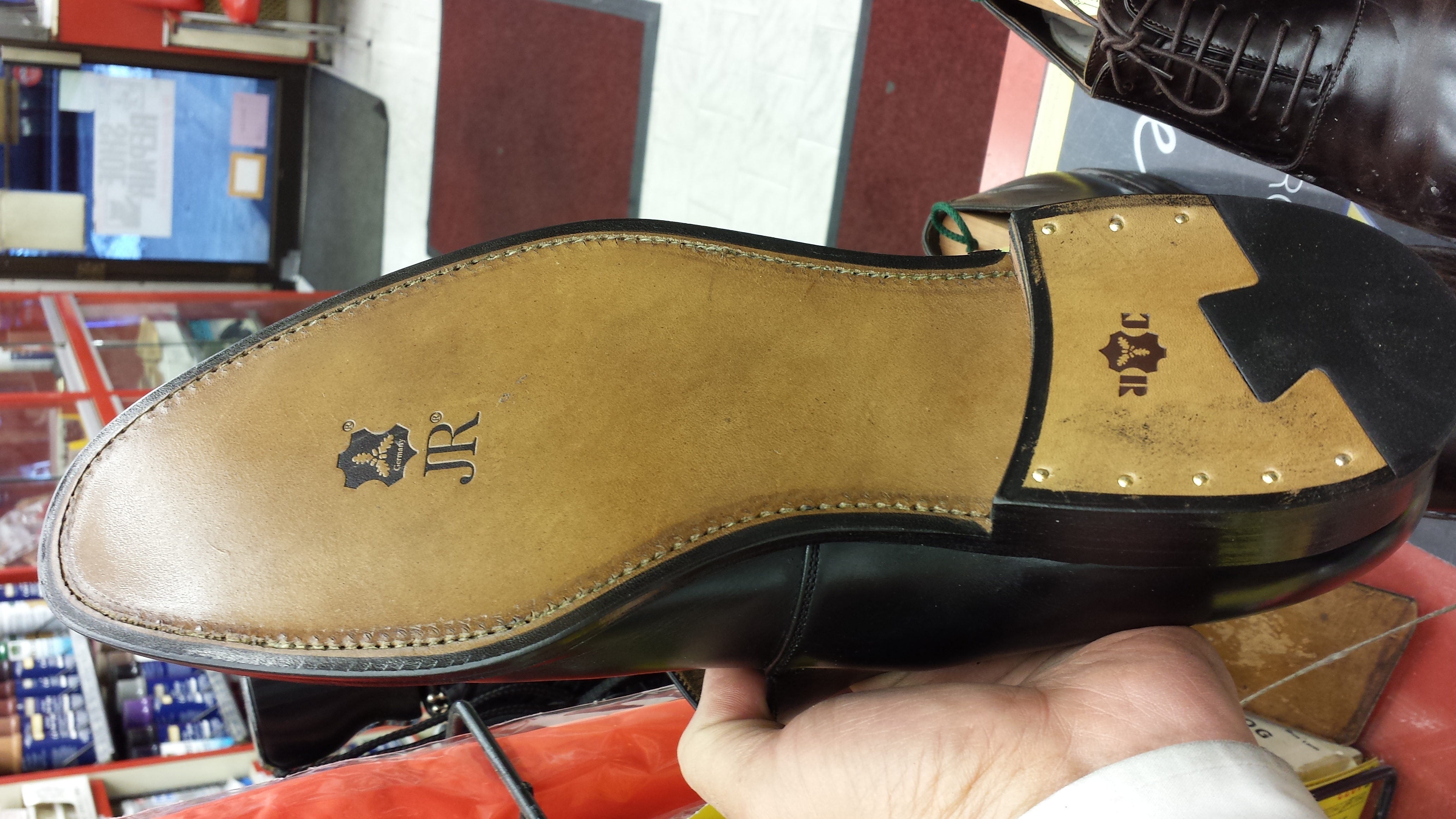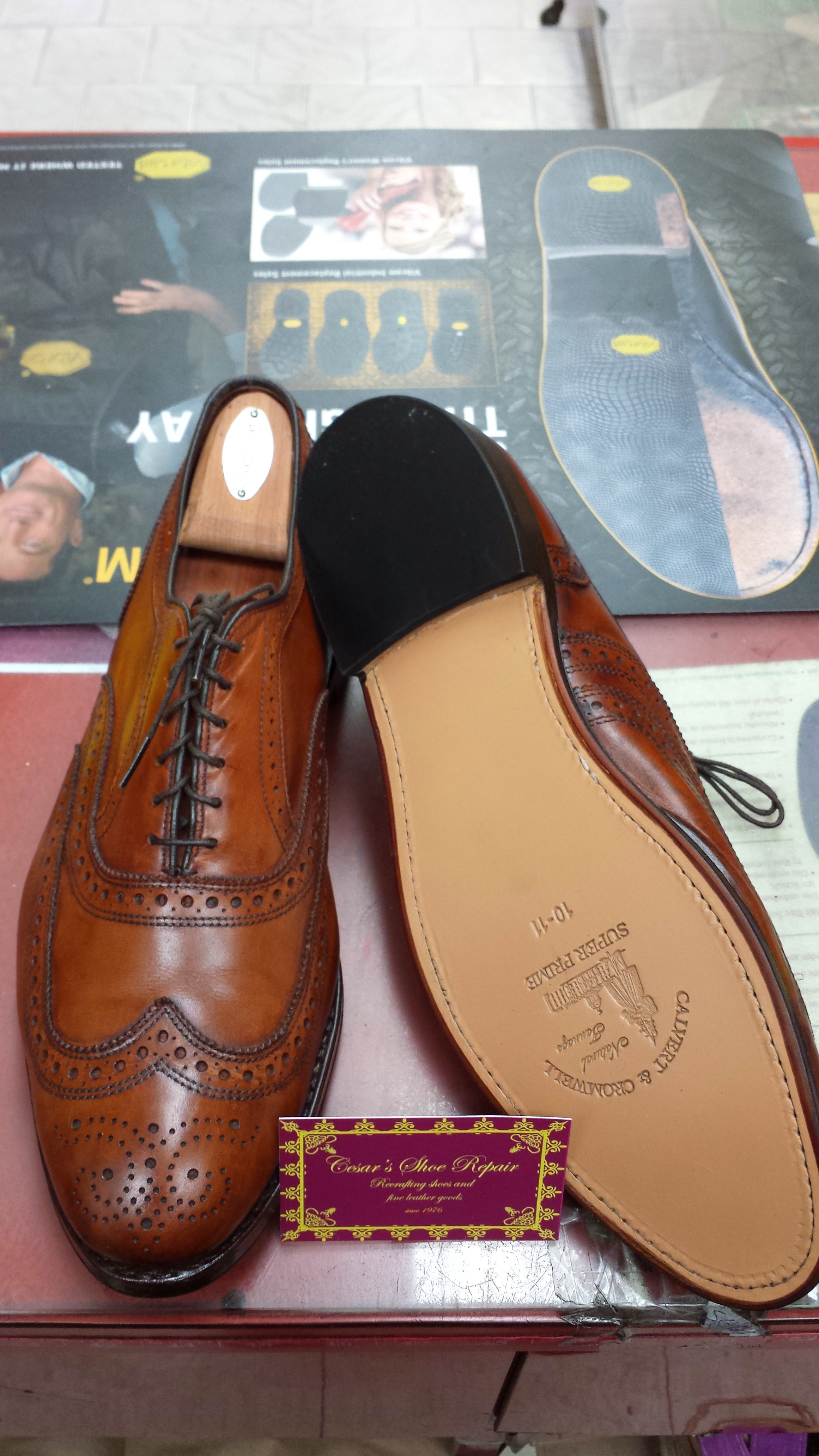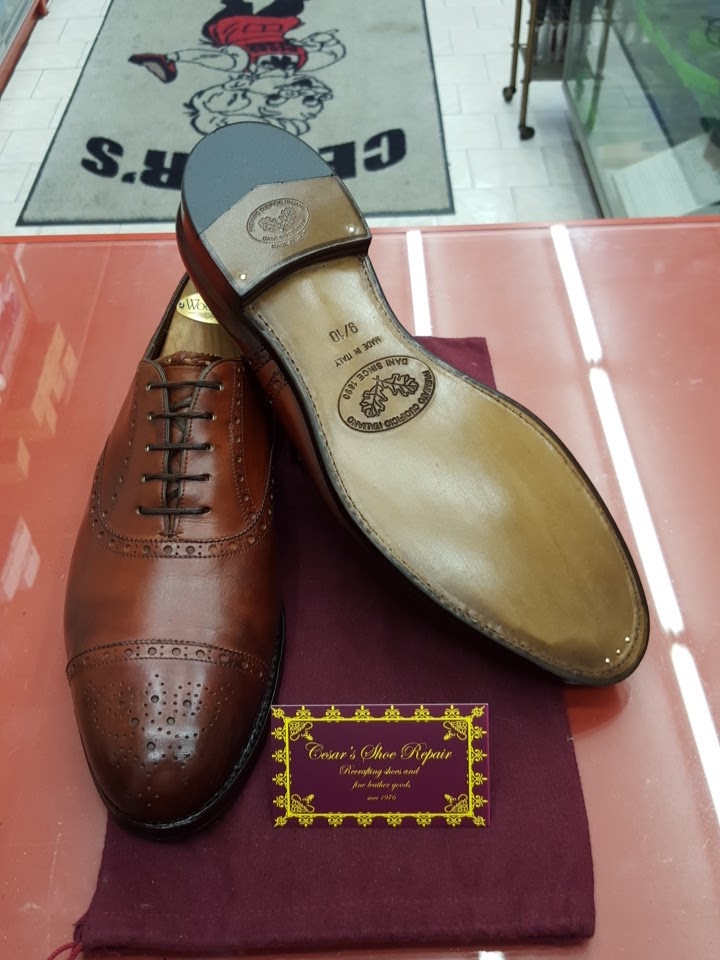 Edward Green Shoes in our Vintage Italian DANI Recrafting Package.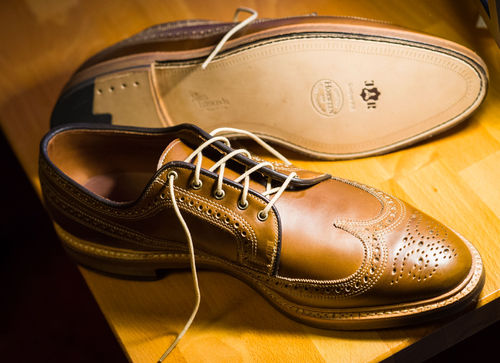 Joh. Rendenbach Recrafting Package..........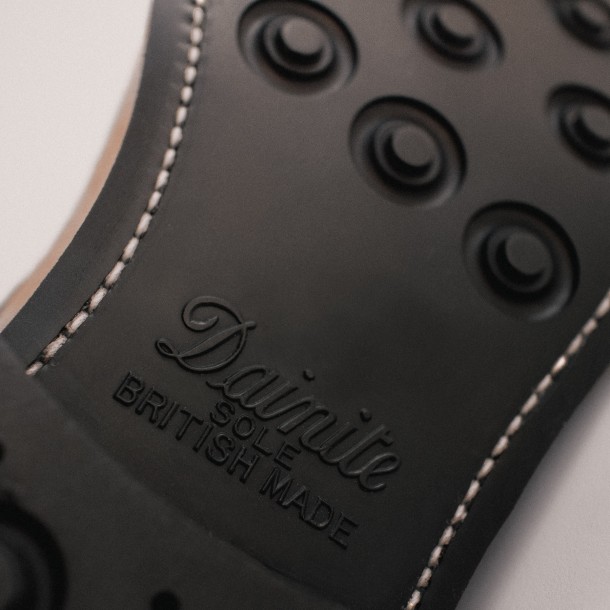 New Customers Receive $10 in CESAR'S BUCKS!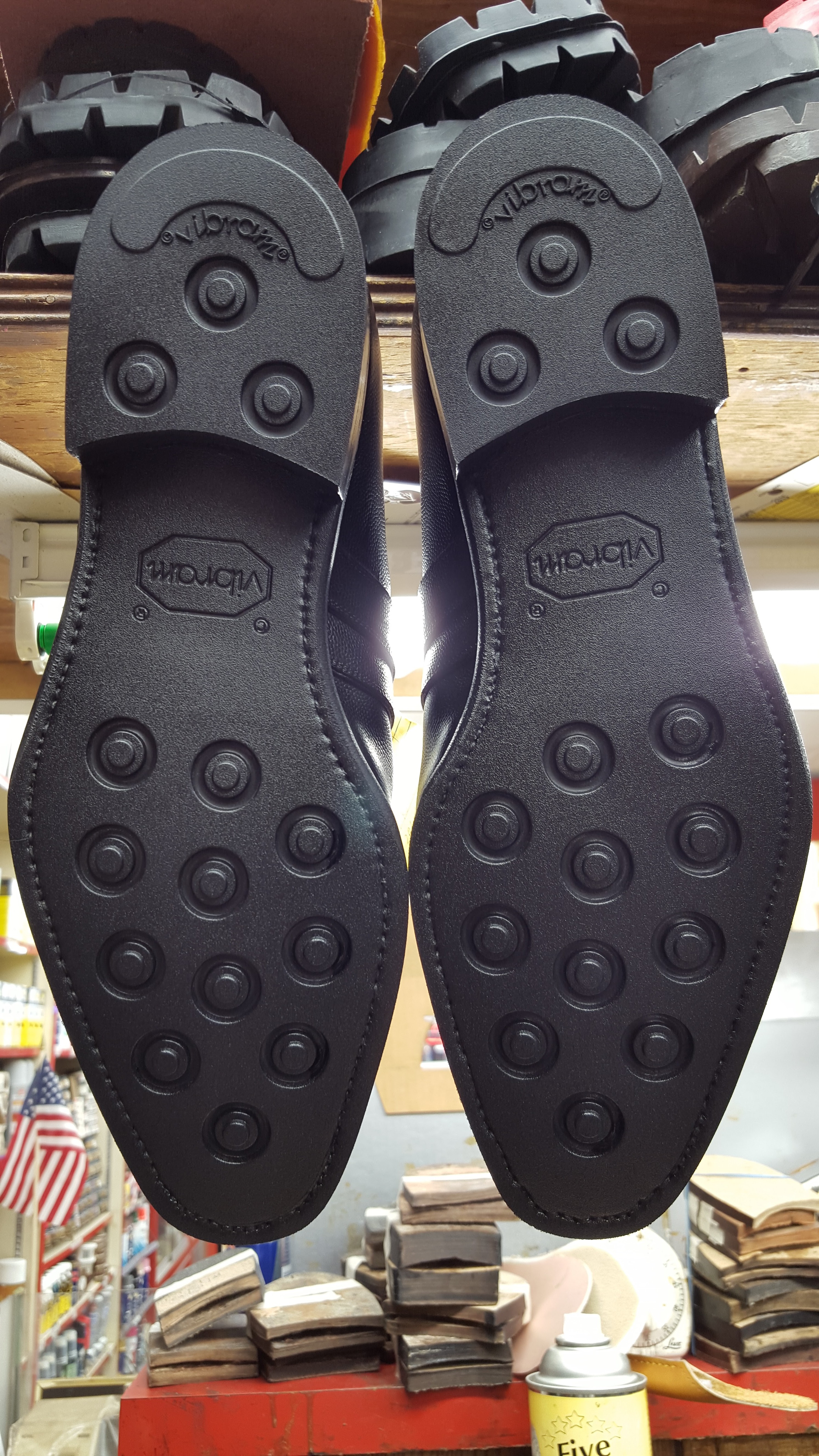 Dainite Soles..........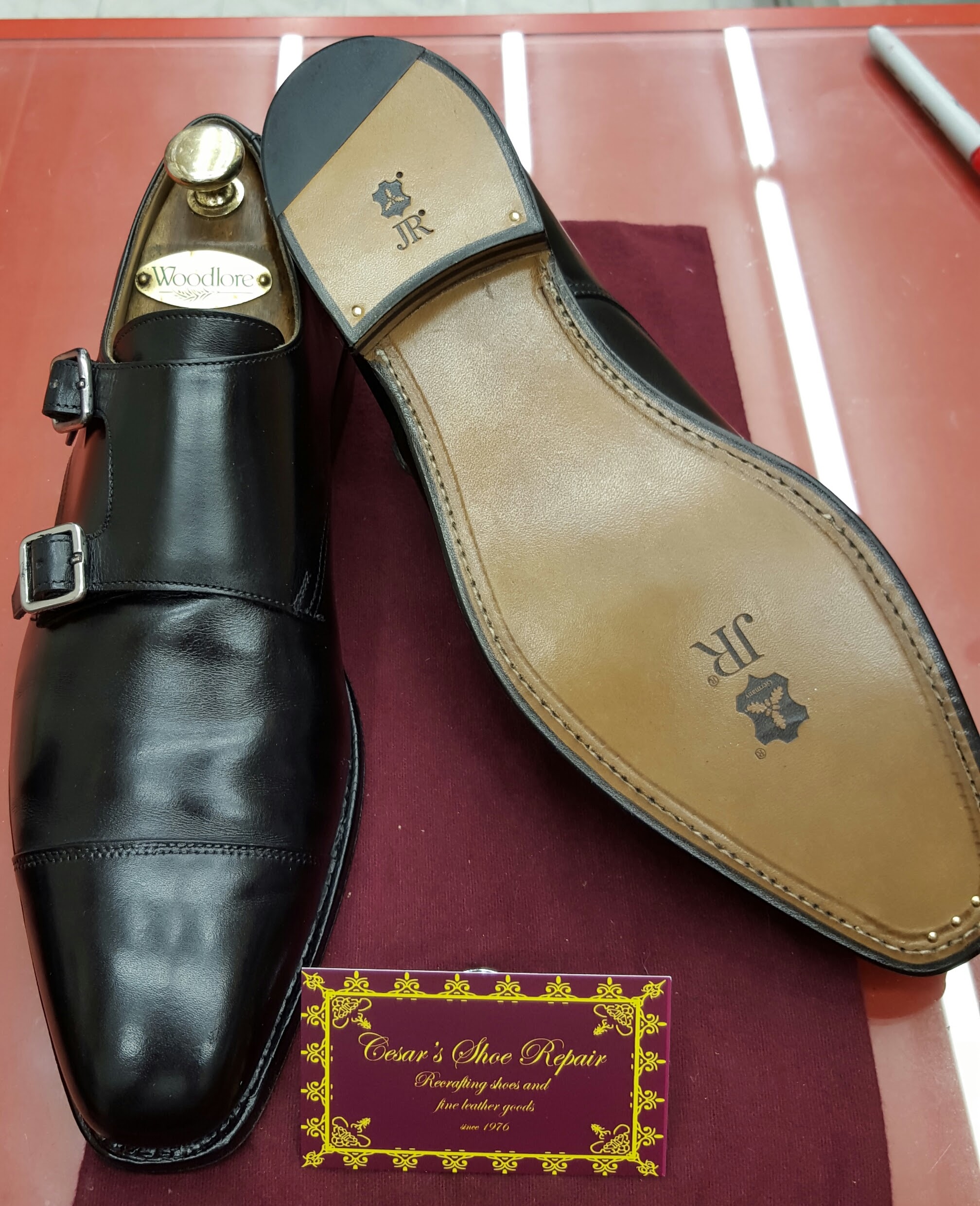 TOM FORD shoe with our Protective Sole Package..........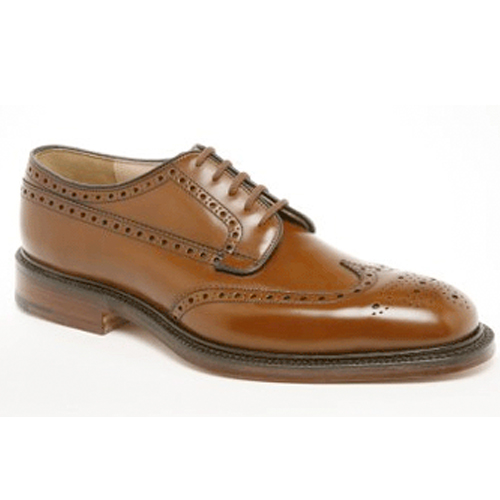 English leather for English shoes..........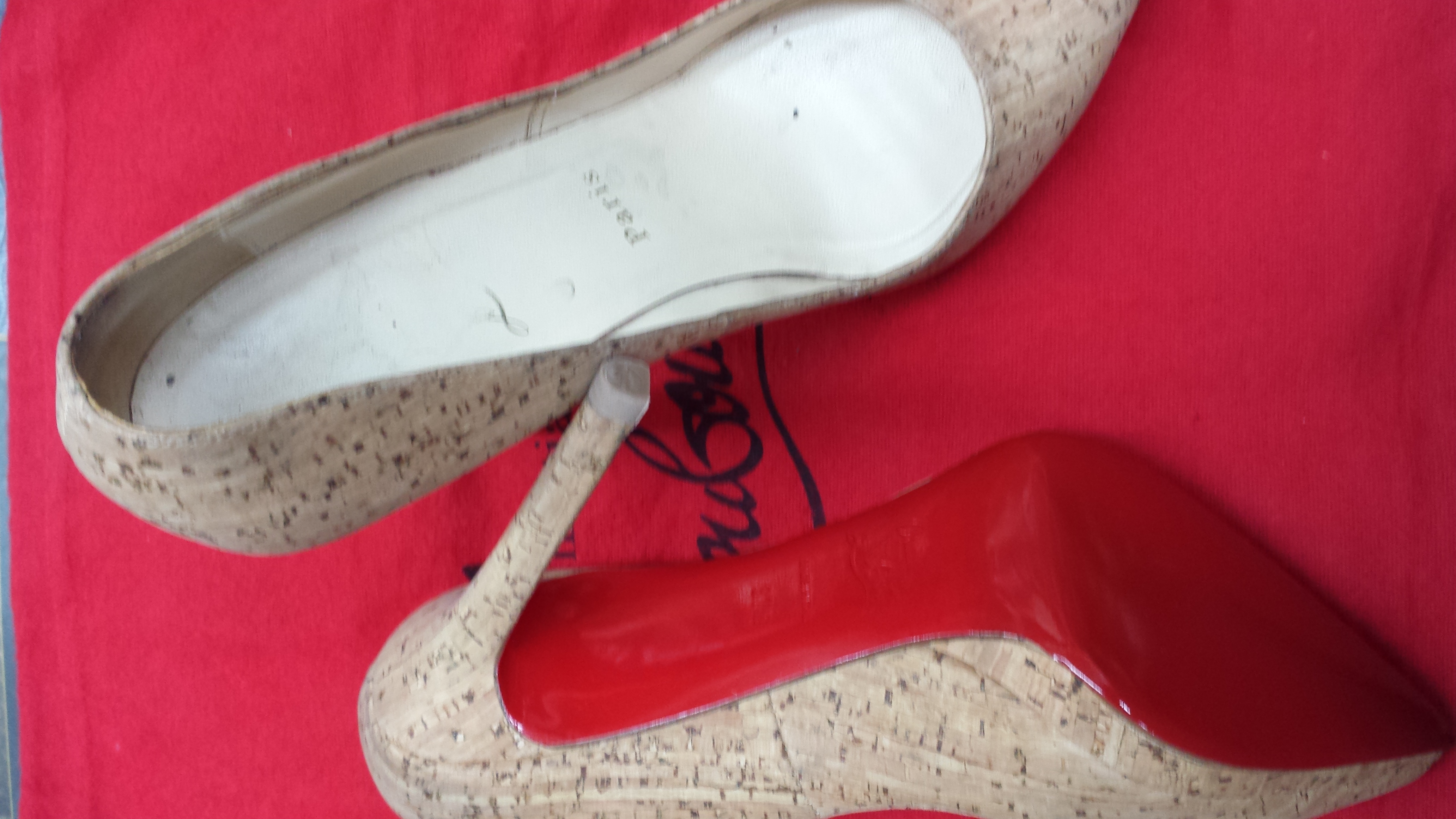 Prized Louboutins deserve special care......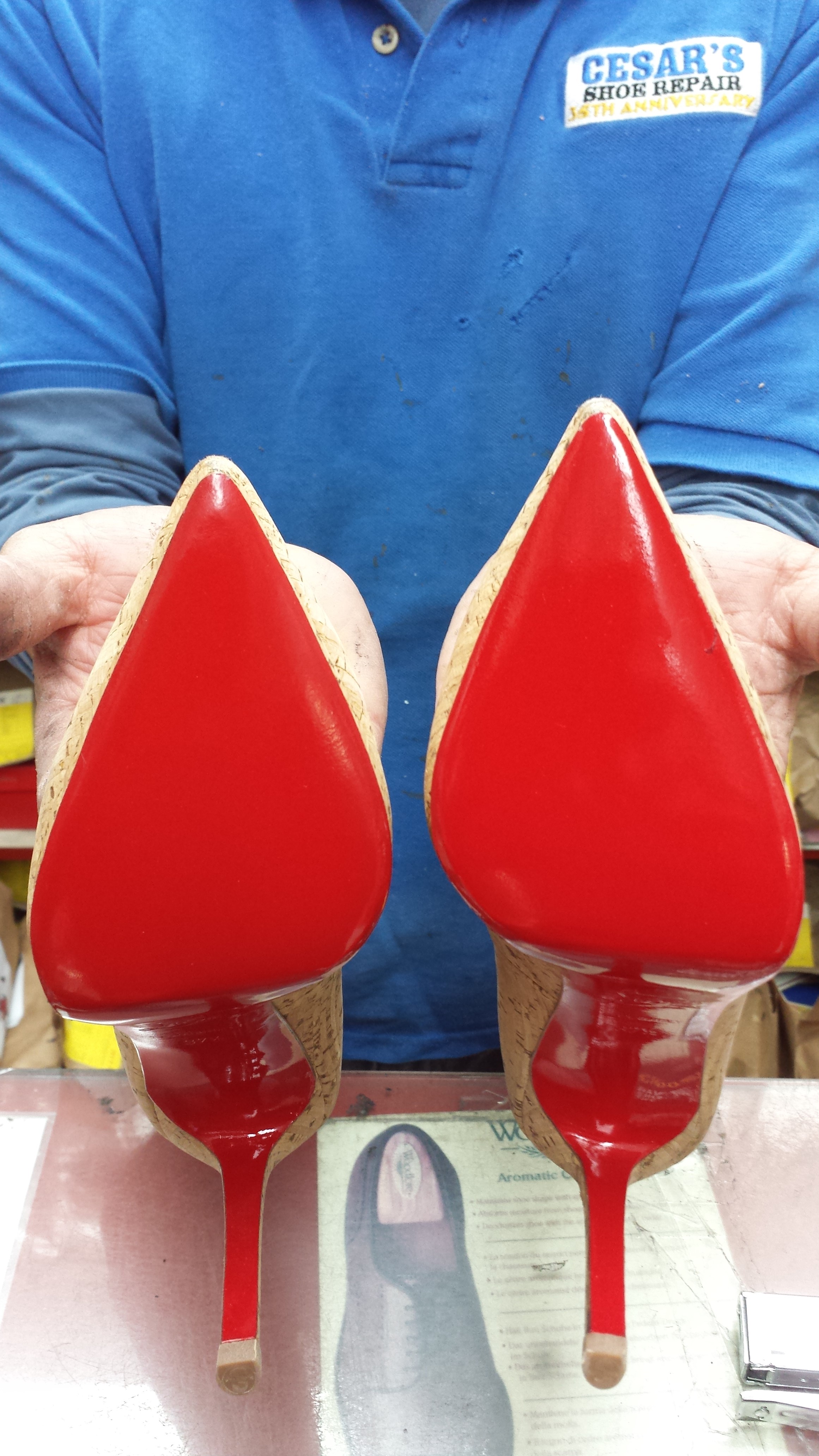 And they stand out when finished!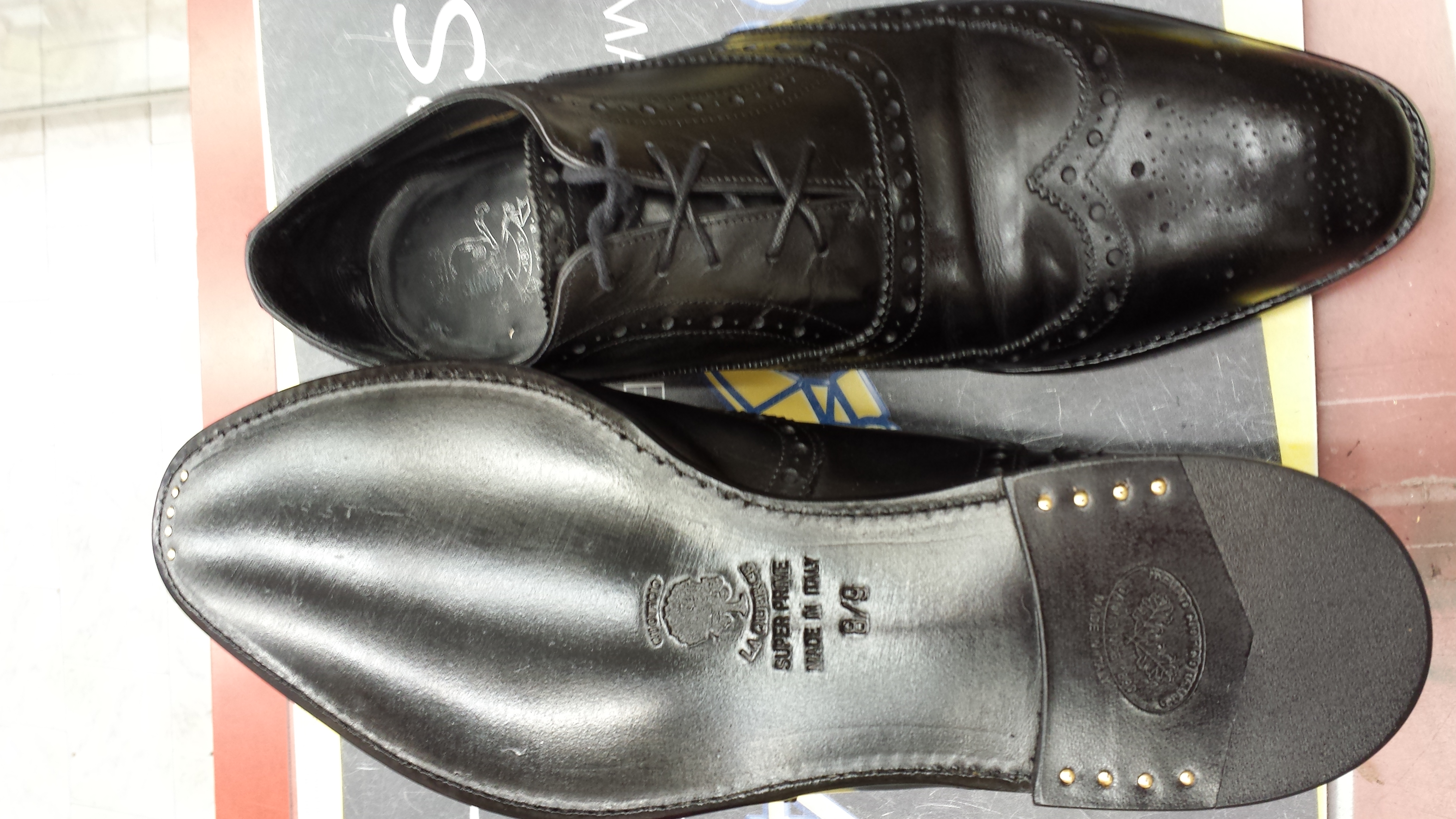 Italian soles for the discriminating foot...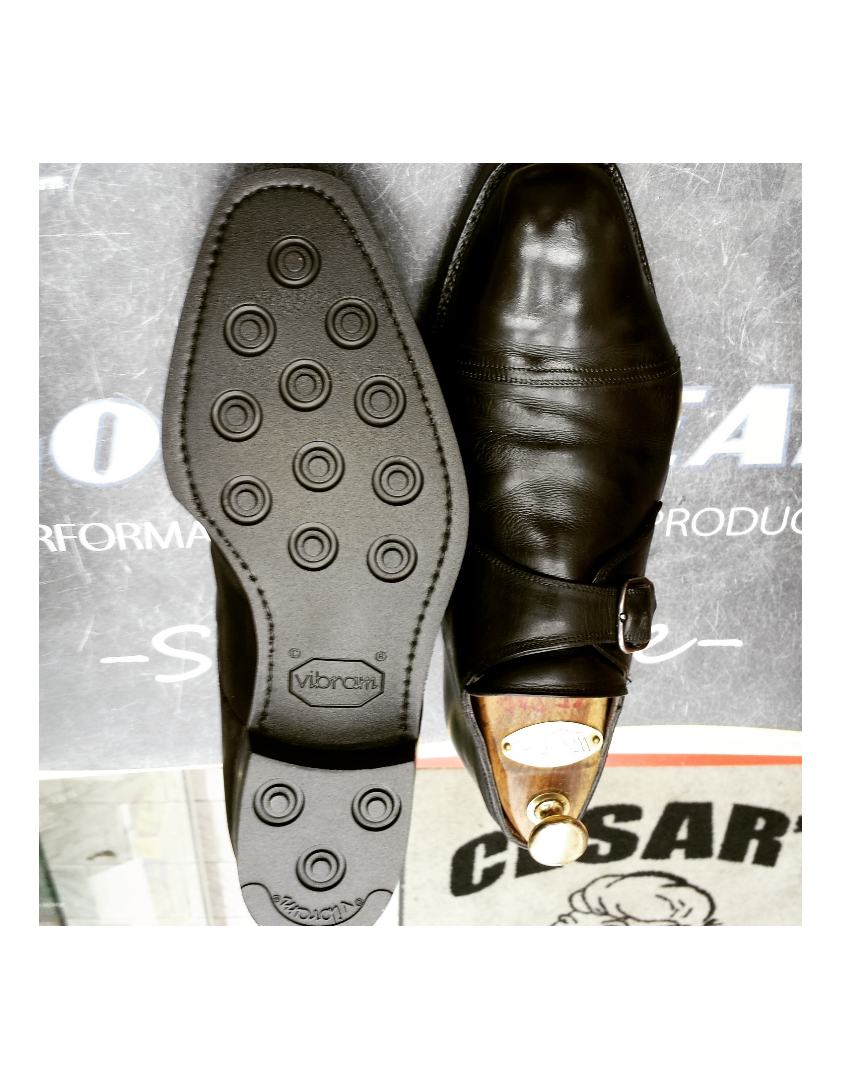 And of course Vibram, for durability and practicality
November 2010: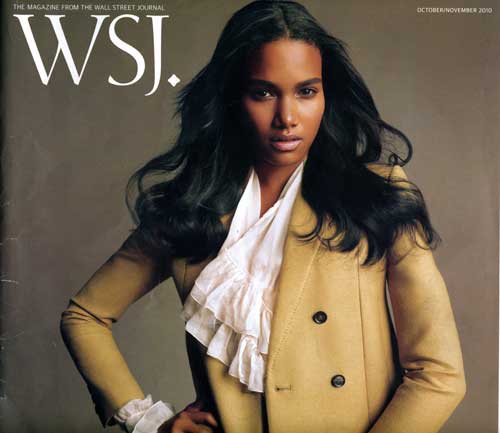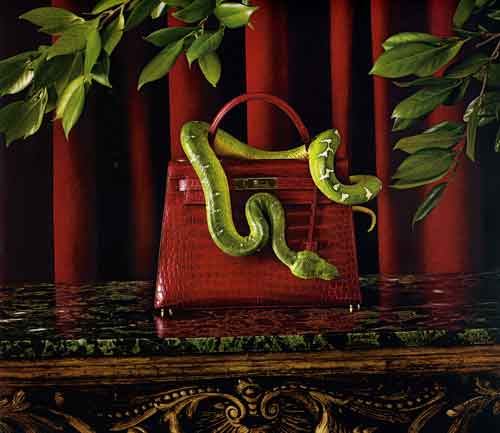 November 2009:

From InStyle Magazine p. 282:

Protect and preserve  Guard footwear (especially suedes, exotic skins and embellished pairs) from dust or being crushed by storing them in plastic bins, canvas boxes with clear windows, or original boxes ID'd with labels.  Suedes are especially vulnerable left in the open, since static causes their color to fade (Who knew?)  Tuck ankle straps into shoes before stowing.  Cedar blocks or cedar shoe trees ($20/2; target.com) combat odor and moisture; place blocks into plastic bins or insert tress into the shoes you wear the most.  For boots, avoid creases by storing in original oversize boxes or upright; stuffed with a boot shaper. - Michelle Hainer:  Our Expert: Edward Andrade, Cesar's Shoe Repair, New York City.

 

May 2009:

From Mainstreet.com

Remember those super-cute shoes you bought last summer? Are the heels so worn down that you can't bear to wear them again? They may have a second — or third — life.

Getting a pair of men's dress shoes outfitted with full leather soles and new heels will cost about $58 at Farmington Shoe Repair in Farmington, Mich. New York-based Cesar's Shoe Repair charges $75 for a package that includes full leather heels and soles as well as cork replacement, loose stitching repair and a shine and polish. While it may seem pricey, many pairs of men's dress shoes can run well over $100 — so repairing rather than replacing may cost less.

March 2009:

From Details Magazine , p. 112:

"Edward Andrade, of Cesar's Shoe Repair in New York's Chelsea neighborhood, explains how to protect your textured lace-ups.

1. Prep new shoes, especially light-colored ones, with a water and stain protector such as one by Meltonian.  The spray repels liquids, whether from a downpour or a spilled martini.

2. Use a shoe brush to take off superficial dirt and dust.  Then spruce up the shoe, particularly if it's cream or tan, with a cleaner, such as Meltonian Suede and Nubuck Cleaner.  To combat fading, apply a light coat of color (like Punch Suede and Nubuck Renovator) in the same tone as your shoes.

3.  Suede's natural texture makes it a dust and dirt magnet.  Put shoe trees in your shoes and store them in plastic or canvas bags - not the felt ones that often come with the shoes.  These will just add lint."
May 2009:

We are the preferred contractor to the Costume Department of Law and Order -  Criminal Intent.
February 2009:

See Valet Mag for tips on shoe care by Edward Andrade.
November 2008:

 

 

 

It really makes sense to repair your shoes, boots and other leather goods in this day and age.  New York Magazine, in their November 10, 2008 edition, agrees.  See what they said here .